Tradition, Technology and Experience
Reviews
Dr. Carr and his staff are the best. I always looked forward to going to my appointments because it felt like I was going to see friends. They are all very thorough and precise when doing their jobs. They make sure to explain everything they are doing and they will always answer your questions if you have any. I would highly recommend Dr. Carr! - Sarah H.
When I moved to Indiana I had visited several orthodontists in my original home state and for some reason just didn't feelmok with their plans of treatment. 5 minutes in Dr. Carr's office and I was so comfortable with the staff and him. The 3d x-rays showed so much stuff I didn't know it was amazing I started my treatment 3 weeks ago and I can't say enough about the amazing staff and Dr. Carr himself. - Jessica S.
Absolutely love Dr. Carr and all of his staff! He is thorough, friendly, and always on time. The same can be said about all his lovely staff. My oldest son had braces and we were so pleased with his teeth and our experience with Dr. Carr that I decided to do Invisalign through him. One year later and my teeth look beautiful. One more son to get through braces and, of course, we will be back with Dr. Carr! - Beth H.
Dr. Carr is Amazing! Attentive and knowledgeable! I would Recommend Dr. Carr over any other Orthodontist in Lafayette. The staff are wonderful as well, they make you feel super comfortable and give you compliments on the small changes. Overall 10/10. - Stephanie B.
Our daughter used the SureSmile technique, and was done in 14 months instead of an estimated 2 years! We are impressed with the beautiful results. Even though she was an apprehensive patient, Dr. Carr and his staff were gentle, calm, and professional with her. By the end of the treatment, she no longer nervous about upcoming appointments. - Sarah W.
Welcome
Dr. Guthrie P. Carr is your trusted and experienced orthodontic specialist for braces in Greater Lafayette Indiana, offering outstanding customer service combined with over 25 years of experience. With a patient-focused approach, using advanced 3D technologies, we can customize treatment plans and provide our patients with an exceptional orthodontic experience and results.
The Carr family has over 100 years of continuous practice in Greater Lafayette. There's a good chance that Dr. Carr, his father, uncle or grandfather has treated someone in your family. We take that tradition seriously in our relationships with our patients. We value the trust the community has placed in our family over the past 100 years.
Meet Dr. Carr
I love the creativity of problem-solving in orthodontics, and doing that within the wants and needs of our patients and their parents. Each patient has unique treatment goals, and it's my job to find the solutions that will create a healthy smile for them, in an affordable, timely manner. When I see the changes we make for our patients, and how those changes positively affect their lives, I know we've done a good thing. In that, I find every day rewarding.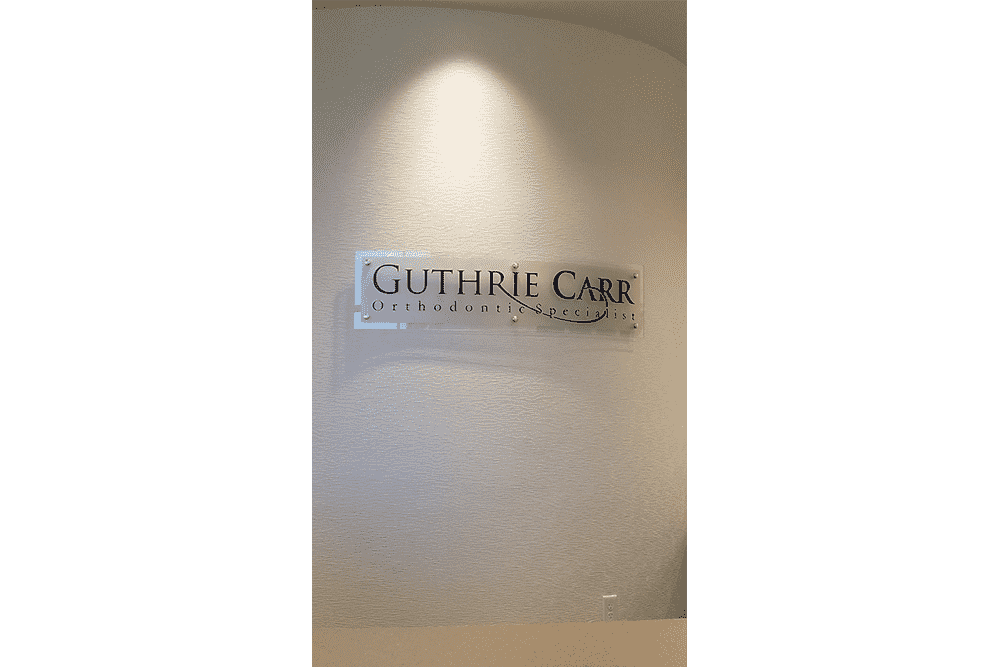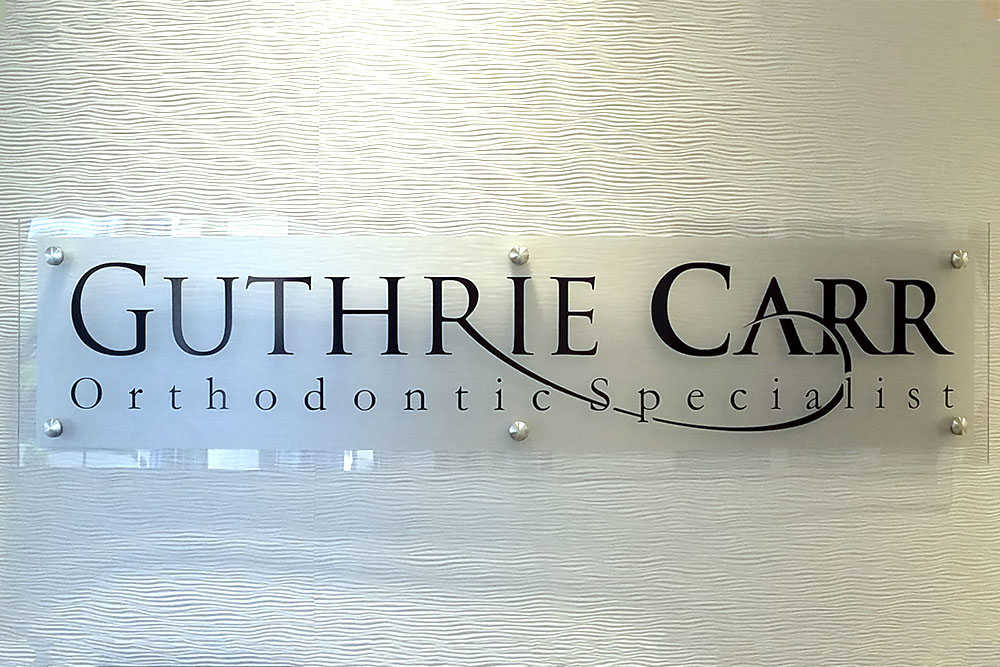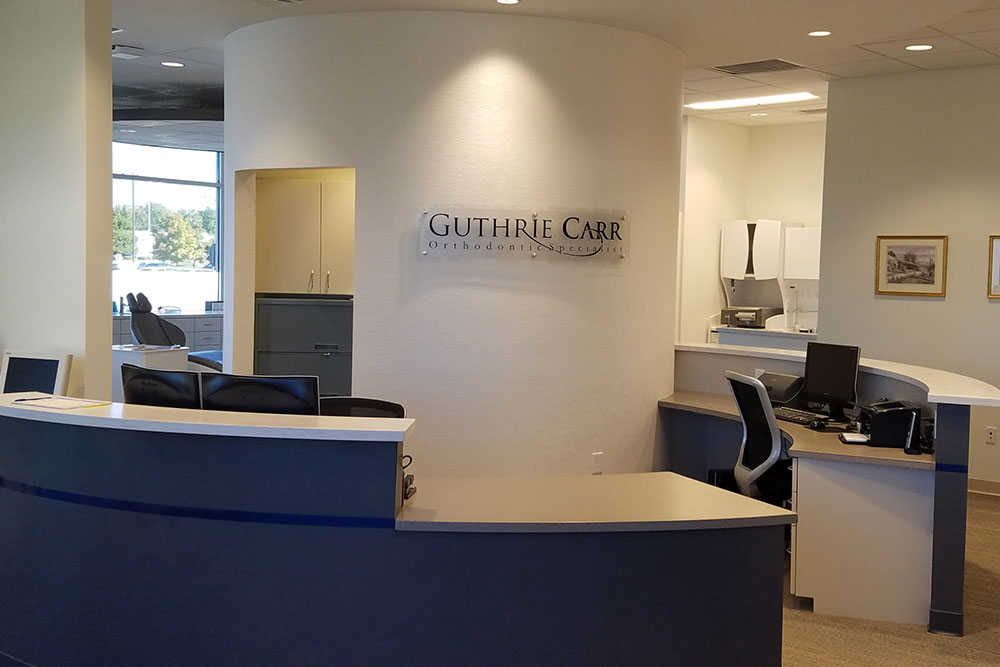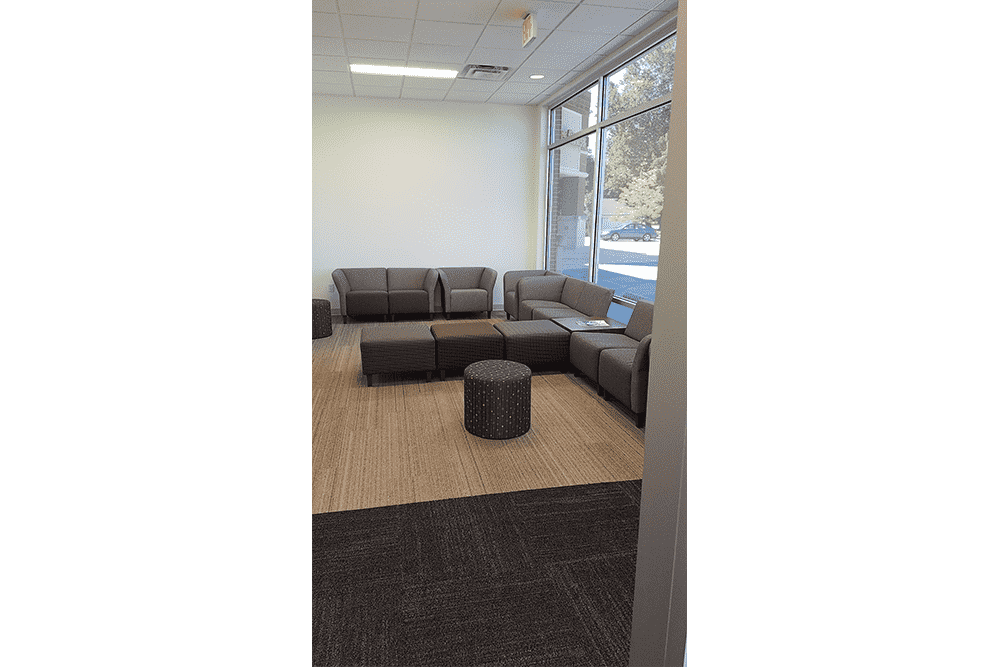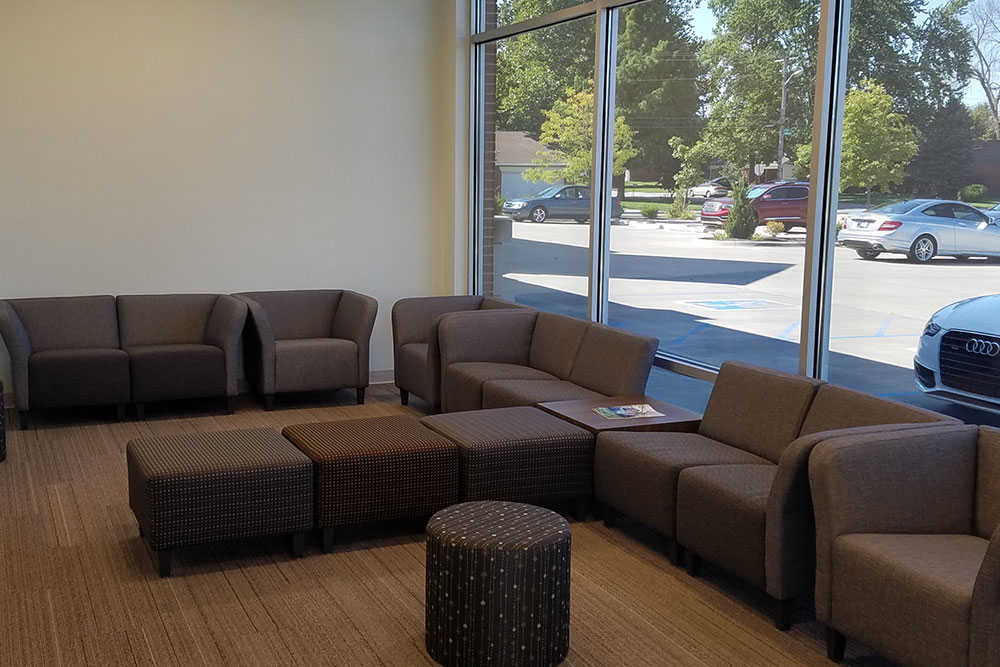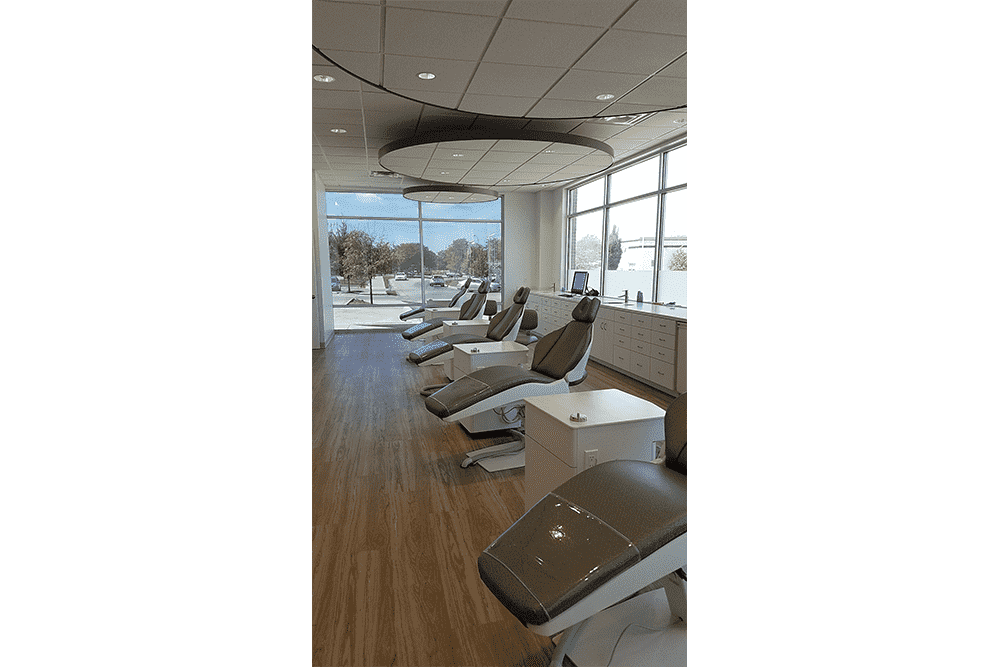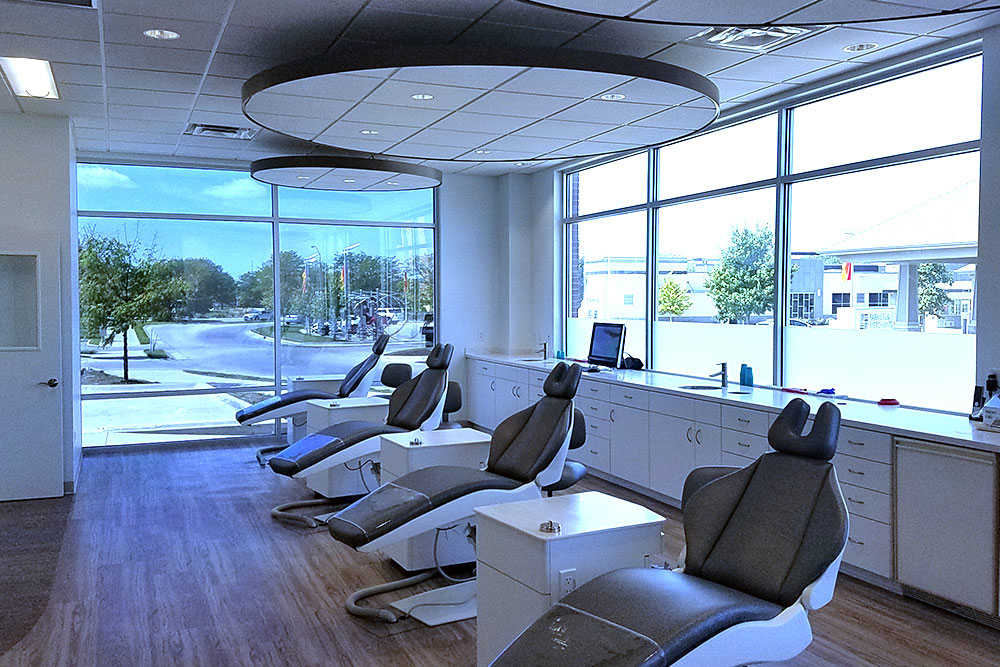 Office Tour
West Lafayette
257 Sagamore Parkway West, Suite A
West Lafayette IN 47906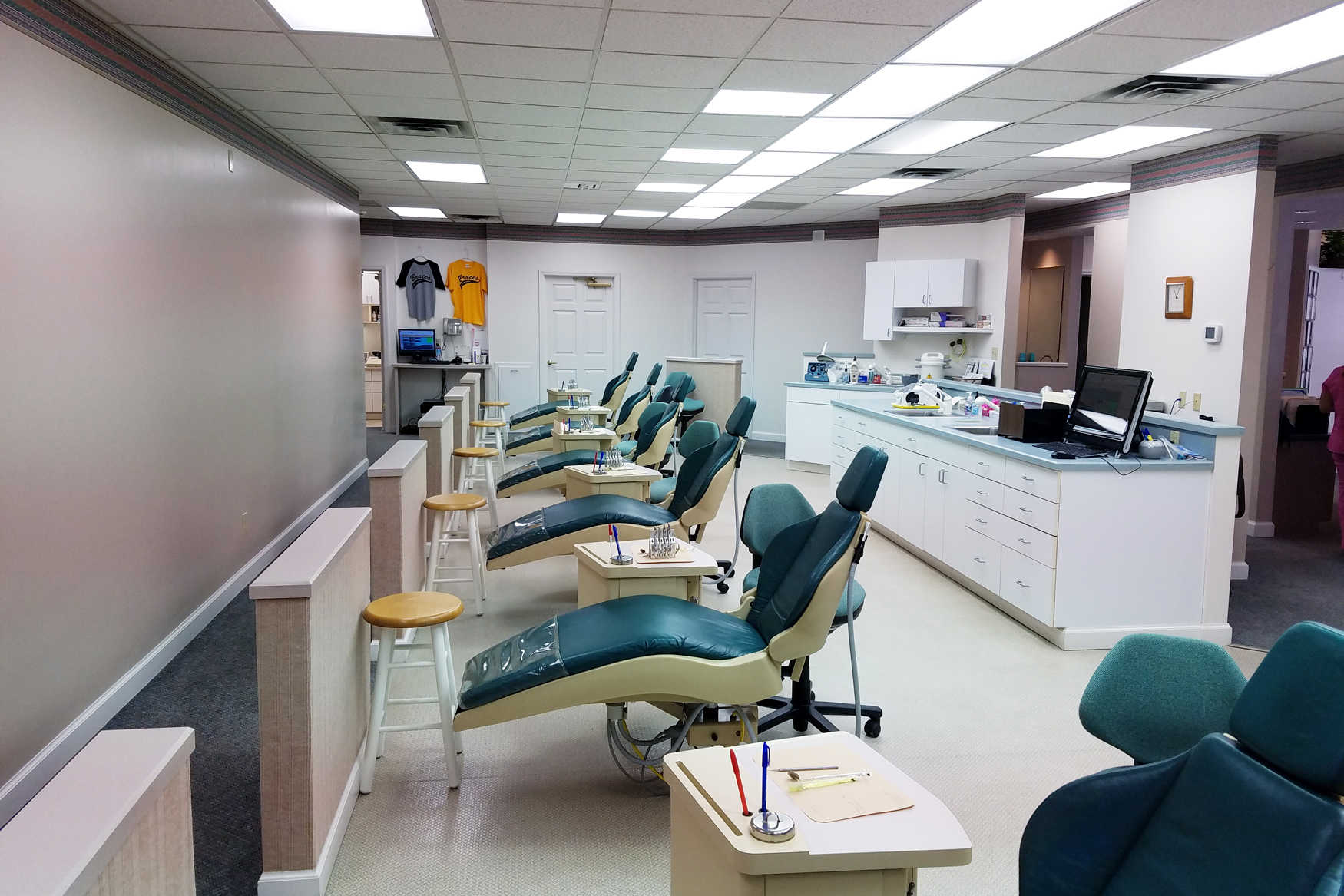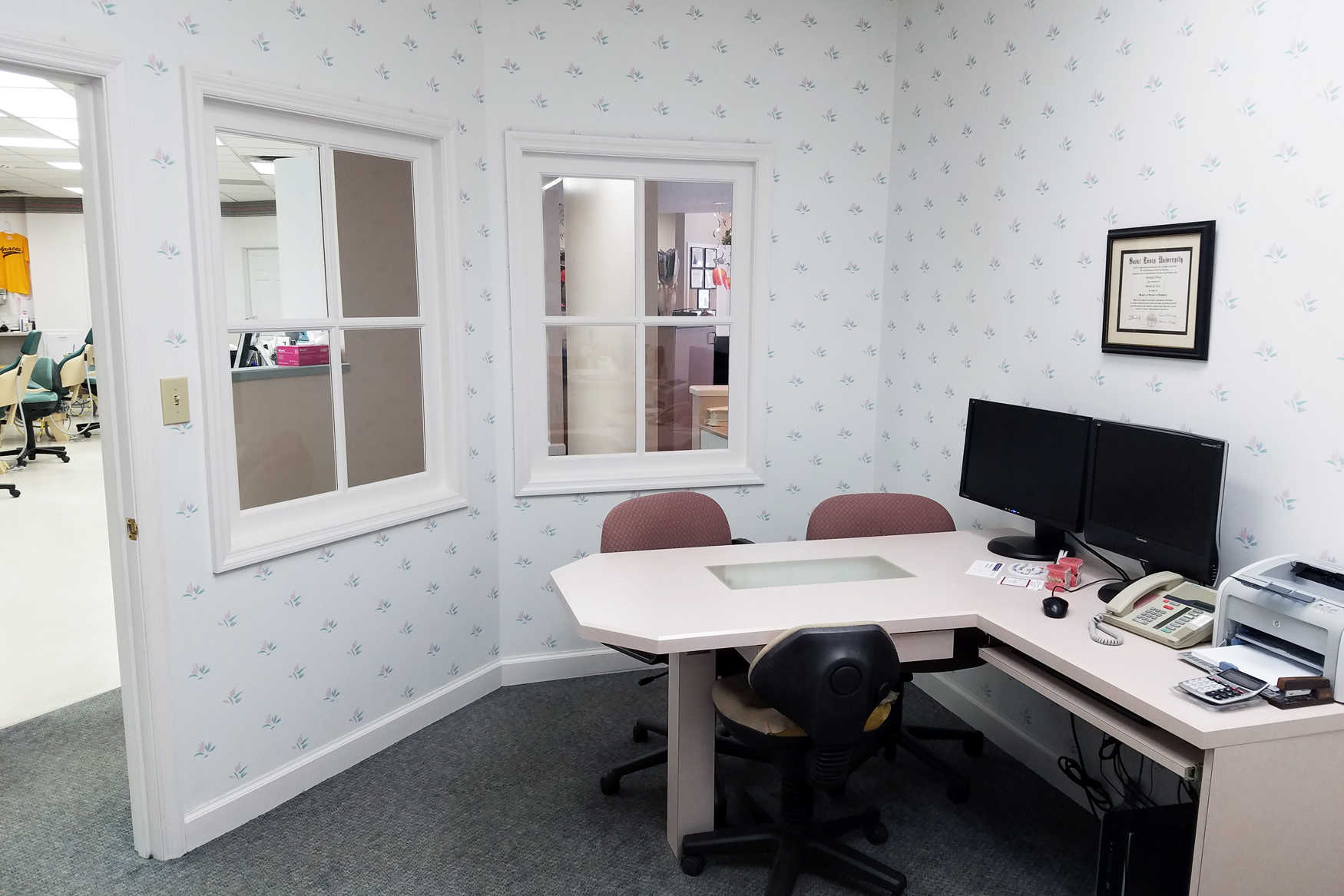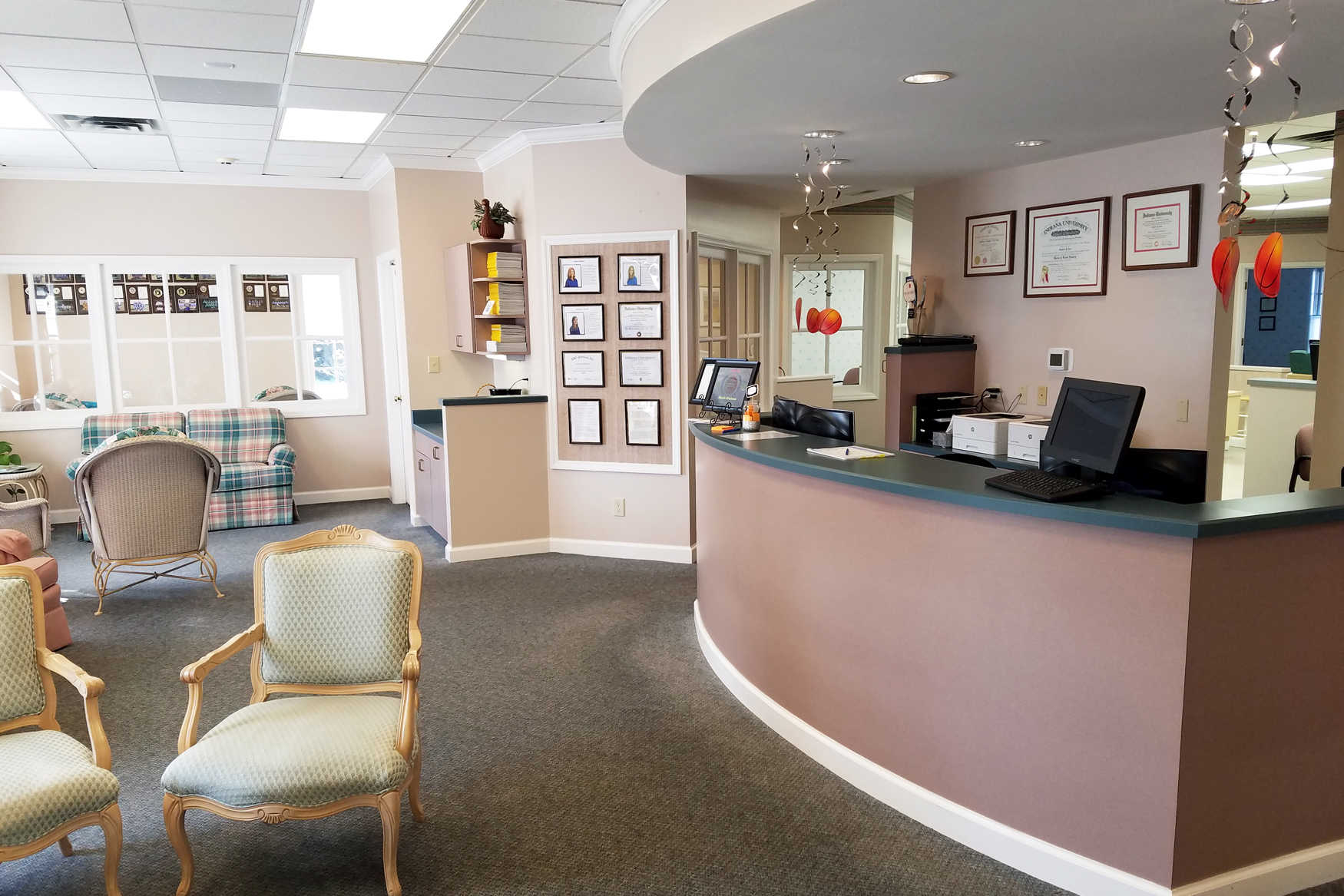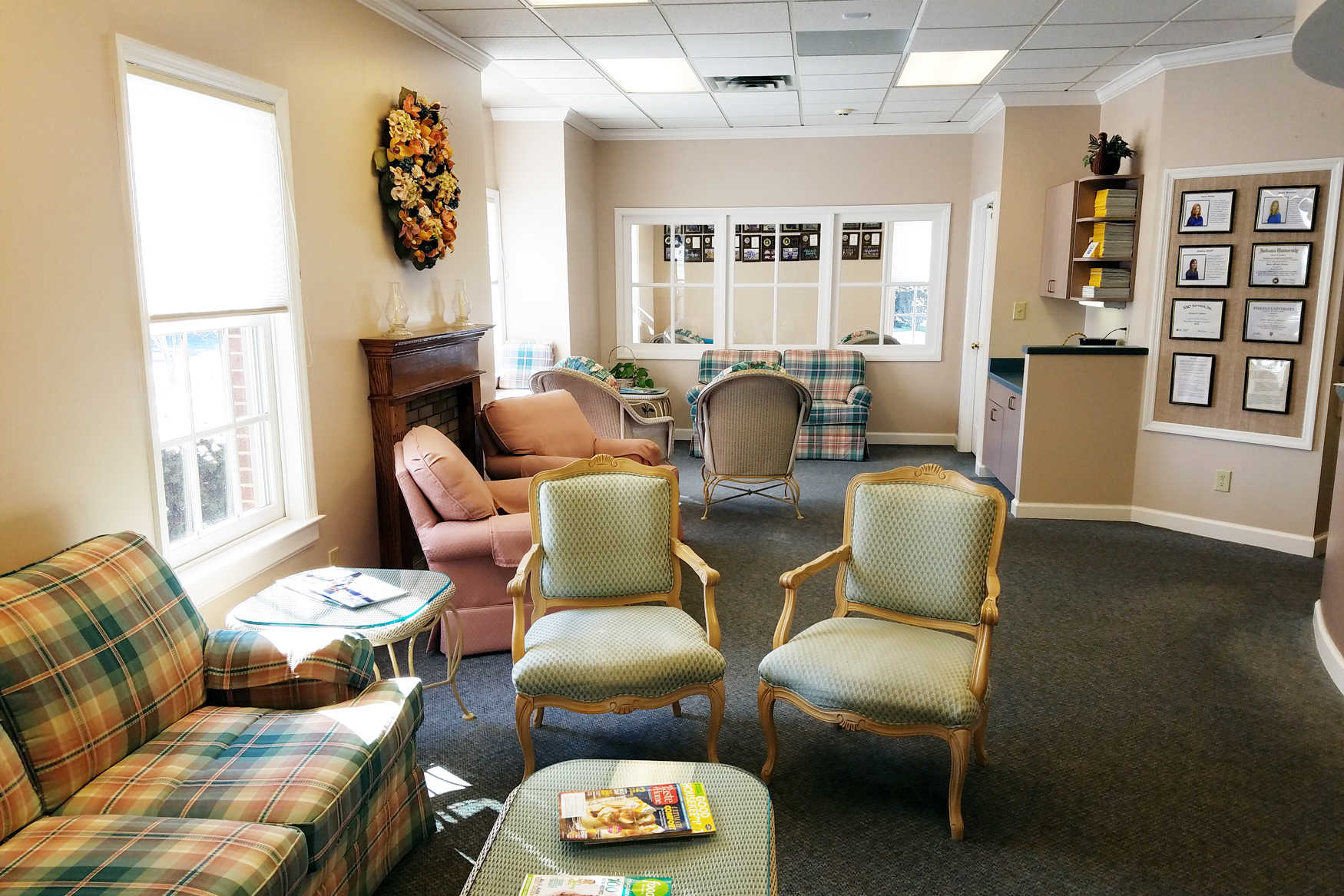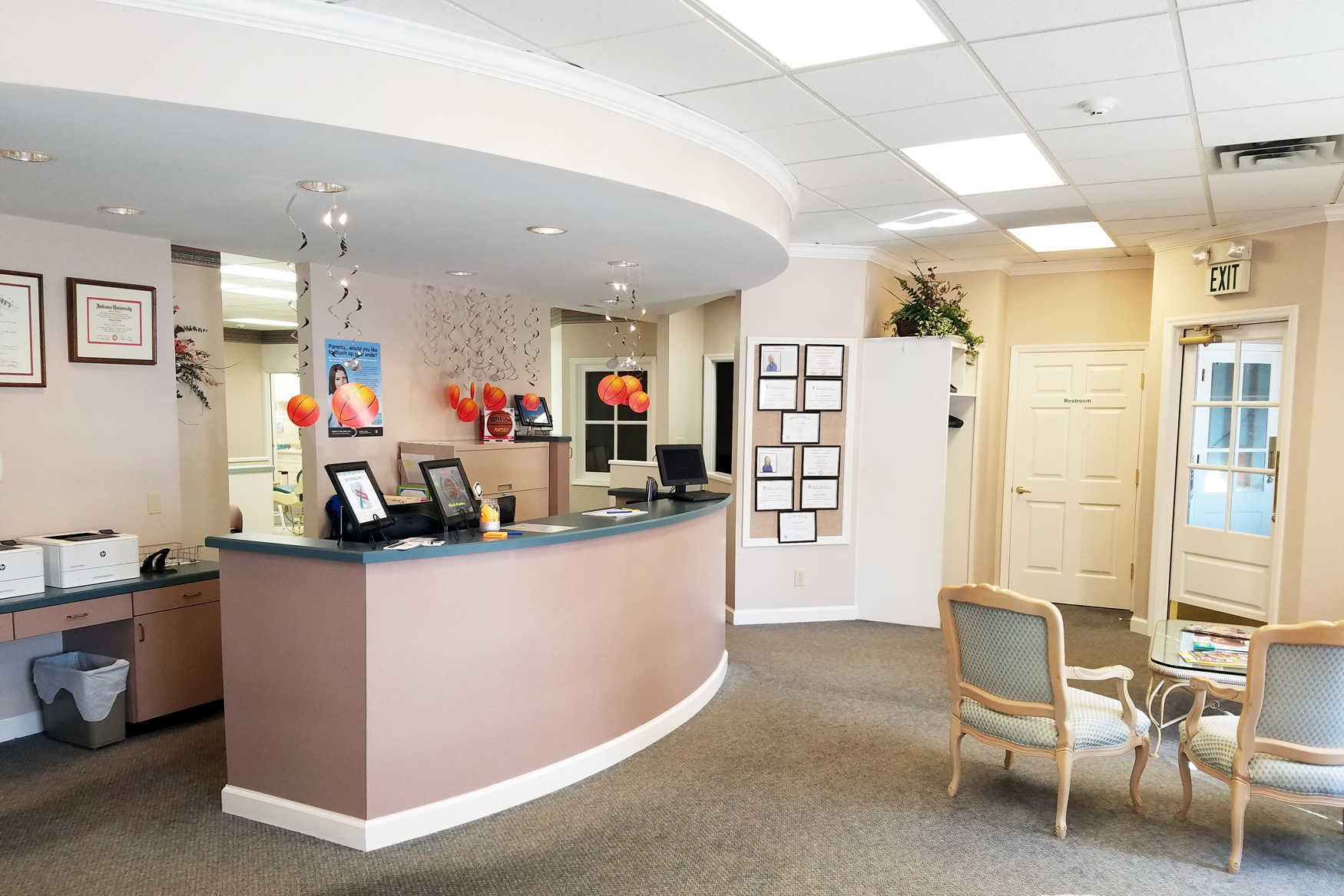 Office Tour
Lafayette
4900 Old US 231
Lafayette, IN 47909
6 Reasons Your Neighbors Are Choosing Dr. Carr & His Team
Experience
With over 25 years of experience in orthodontics, Dr. Carr is actively engaged in continuing education to bring the most advanced techniques to his practice to benefit his patients.
Dr. Carr's extensive experience is an important part of your treatment plan.
The Staff
All of the clinical staff are certified as Specialized Orthodontic Assistants by the American Association of Orthodontists. Their knowledge, skill and kind manor will make your treatment feel easy.
Our staff is fun and caring.
Technology
Through the use of technology, Dr. Carr can offer competitive prices, better results and shorter treatment times, which results in a better experience for the patient.
Get to the smile you want quickly, easily, and comfortably.
Two Locations & the Brace Bus
With two offices to serve you, one in Lafayette and one in West Lafayette. And, we offer after school appointments for routine visits and the complimentary Brace Bus.
From school to the orthodontist and back to school all while you are at work.
Value
While many offices may charge as much or more for less advanced and precise orthodontic treatment, Dr. Carr will not compromise your care.
We accept most insurance plans to reduce your out of pocket expense.
Complimentary Consultation
We offer complimentary consultations for all new patients and their parents. This is an opportunity to learn more about us and your orthodontic needs.
Blog
Dr. Carr is greater Lafayette's only orthodontist who is a Platinum level Invisalign provider
March 17, 2020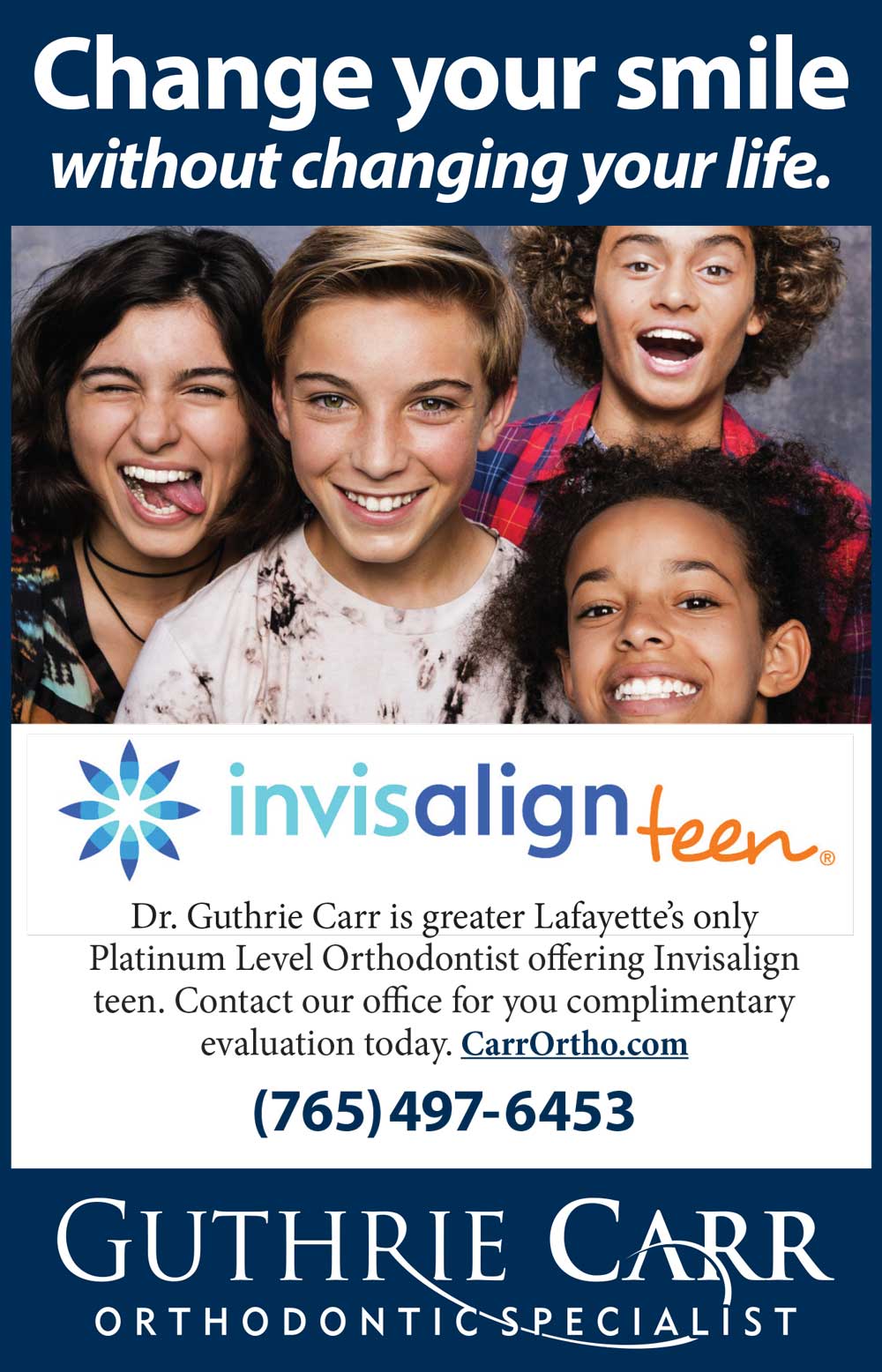 Dr. Guthrie Carr has been providing unmatched orthodontic treatment using SureSmile for over 6 years.
February 7, 2020
SureSmile® Braces are Next level 3D orthodontic treatment
SureSmile orthodontic treatment takes the idea of custom orthodontic treatment to the next level with computer generated imagery and robotically-molded archwires. This technology represents the most precise treatment available today.
What are SureSmile Braces?
SureSmile is a cutting-edge 3D digital imaging and computer-aided prescription program that allows your orthodontist an unprecedented level of treatment accuracy and precision when deciding on your alignment and braces.
How does it Work?
Using both an Itero impression free scanner and your 3D radiograph, a dynamic 3D model of your teeth and bite is created, which gives your doctor a complete picture of how your teeth are aligned and how they fit together. This dynamic model is then used in conjunction with the SureSmile Treatment Planning software. This virtual simulation allows your doctor to interactively create the most effective treatment plan possible that suits your unique prescription. He can see your teeth, roots and bone as well as integrate your smile photo into the plan to design your smile. Additionally, your customized archwire is custom bent by a SureSmile robot, rather than being shaped by a doctor. The robot can heat the memory alloy in the archwire to shape the wire in first, second and third order movements and provide accuracy to 0.1mm—something regular orthodontists cannot do by hand.
What are the Benefits of SureSmile?
One of the major plusses is the accuracy with which your doctor can predict and plan for tooth movements. This anticipation and smoother movement results in faster treatment times (some sources have suggested that it can be up to 40% quicker). The quicker your braces come off, the quicker you have your perfect smile and return to your normal dental hygiene habits. This maximum control offered by the robotically-shaped, heat-molded alloy archwire also means that teeth are moved in the most direct path so that you can expect to spend less time in your orthodontist's chair for adjustments. Fewer adjustments also means less discomfort over the course of the treatment.
Lastly, your smile will look fantastic thanks to the benefits of smile design!
Tips on Choosing an Invisalign provider
December 23, 2019
Invisalign has become a popular option for many adults and teens today for many reasons. Invisalign may fit your lifestyle better than traditional braces. If you are involved in music, sports (teens) or public speaking (adults) this option may appeal to you.
Treatment is planned out in advance by the orthodontist allowing a smoother treatment experience with fewer appointments now often 10 or more weeks apart and often with shorter total treatment time. Digital 3D scans now replace old fashioned impressions to capture your bite. This removes a common source of anxiety among patients.
Questions to ask when choosing an Invisalign provider:
Are they an orthodontist?
Orthodontists are dentists with 2 or more additional years of university training. There is a reason for the specialty. Trust your smile to a specialist for the best results. Your orthodontist will work with your dentist to coordinate your treatment.
What is their experience?
If your dentist or orthodontist "dabbles" in Invisalign, you may not get the most from your treatment. Check the provider's
tier level
on the find an
Invisalign provider page
. Bronze, silver and Gold level providers submit these cases with a lower frequency than Platinum level providers and above. There are a lot of nuances to this treatment protocol (they are not just clear braces), your provider's experience is an important part of your experience.
Do they use the iTero element 2 scanner?
This digital scanner allows your orthodontist to submit your scan digitally. It is more accurate than impressions and faster. Beyond the initial scan, this scanner allows us to do 3D simulations at your initial consultation to help you see what your smile might look like after treatment. This scanner also allows future comparisons to your plan for progress assessments and it also will show us your occlusion (bite) for a better assessment. Knowledge is power and this scanner is the gateway to knowledge regarding your case.
Do they include refinements in the treatment plan and cost?
Refinements are when the first course of aligners are completed, a new scan is taken and resubmitted for additional treatment planning and aligners. You rarely get 100% of the first Invisalign plan and this step is a
critical quality control step
. This is the opportunity to go from better to great! It is also the time for the patient to offer their input into their treatment progress. Many offices do not offer refinements or they charge additional for this service.
Dr. Guthrie Carr is greater Lafayette's and the Purdue area's only Platinum level orthodontist offering Invisalign. Dr. Carr uses the iTero element 2 scanner to offer his patients the best experience including refinements in your case.
Getting the smile you've been wanting has never been easier!
If you are considering orthodontic treatment for you or your children give our office a call to schedule your complimentary evaluation.
Invisalign, it's not just for adults anymore!
July 24, 2019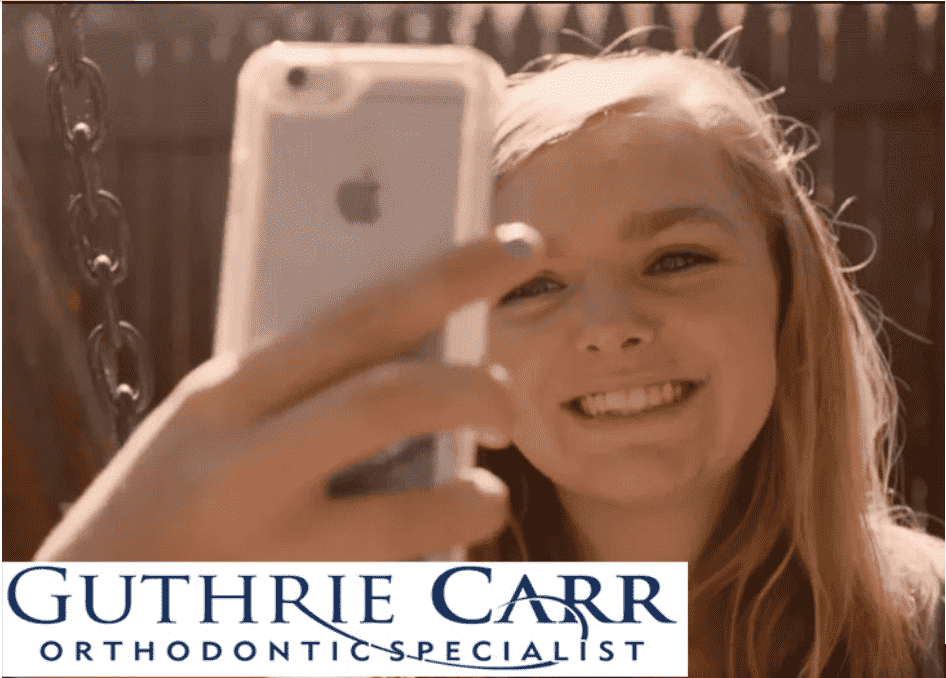 Invisalign teen is now a great option for many active teens.
For the past two years I have been quietly treating teens with Invisalign whose parents request it. 
Why do the parents ask for Invisalign teen?  Invisalign Teen is a unique treatment course that will allow dedicated patients to have shorter treatment with fewer visits than those patients with braces (Don't get me wrong I still love the precision of Suresmile in my practice and it affords me the greatest amount of control in treatment).
Invisalign Teen is well suited for teens who are focused and dedicated to their school work, sports and music.  Invisalign teen will often allow me to have a greater length between appointments and thus fewer appointments.
What are the drawbacks?  Well compliance is an issue.  If your Teen constantly has to be reminded to do things and procrastinates then braces with the precision of Suresmile may be our best route to success.
I was recently invited by Invisalign to participate in the Invisalign Teen Summit in California based on the amount of teen cases I am treating.  What we found was that overall teens are as good as or better than adults in the aligner compliance department.  That follows my experience.  In the past two years I have had to convert two adults to braces, but only one teen for poor compliance.
If you would like to consider Invisalign Teen for your child, give our office a call to schedule a complimentary evaluation.  Our impression free scanner will allow us to capture a digital image of their bite and do a simulation to show you what we can do to improve their smile.
Invisalign, Can my dentist do it for me?
October 30, 2017
Recently I was challenged by a patient: "my dentist has an Invisalign sign at their front desk and the staff say their dentist can do this for me too?"
What are the differences between orthodontist driven Invisalign and general dentist driven Invisalign?
First of all the keys to successful treatment are: patient compliance, the proper plans and proper biomechanics. Notice I said plans! Many dentists are accustom to preparing a crown and then taking an impression and sending it off to the lab to be made by a technician. To that end, Invisalign appeals to them; take an impression, send it off to the lab and get back a kit to move the teeth. Simple right? Well maybe not so fast.
Let's consider the differences in the process and why they are important to you.
The dentist takes and impression and sends it off to the lab; most orthodontists will not take an impression, but rather obtain a 3D digital scan. This is considered more accurate as it can be refined during the scan to improve the quality (it is also sent in electronically speeding the process) with an impression you get one chance, if there is a bubble or an error, you repeat the impression until all of the teeth are perfect. This does not usually happen so the impression gets sent in to the lab with minor errors, this can affect the fit and performance of the aligners.
If your dentist is going to take a traditional impression, that is an indication that they dabble in Invisalign and do not do it on a regular basis. Another way to check your dentist is to use the find an Invisalign provider web page. If your dentist is not listed, then they do not use the product often enough to be listed as a provider.
Every provider submits a prescription to the lab. The details in the prescription are important in getting a good plan. I do not recall the last time I accepted Invisalign's first proposal. I will generally modify the plan or four times before I accept it. How many times does the dentist modify the plan? My guess is most dentists accept it as is. Why, well reviewing the plan is a complex process that requires time and knowledge of how teeth move. The plan is an animation, and just because it looks nice, does not mean it will work. Over expansion, too much tooth reduction, teeth moving in ways that cannot occur in the mouth…
It is critical for the orthodontist not only to determine if the plan is appropriate, but achievable. Regularly, the first proposal from Invisalign will not work in my opinion and requires additional changes. What does that say for plans for patients where the initial plan is accepted from the company without changes?
Revisions: most orthodontists know that after the first round of aligners, an additional plan for refinement aligners is necessary. Again, this is where the 3D intraoral scan is helpful. A new scan is obtained and within a few weeks a new plan and new aligners are available to move forward from the initial results. This is common in orthodontics where the orthodontist evaluates what they wanted from their treatment mechanics and what they got and now what is required to move forward toward the goal. The key, as always is understanding the plan and making sure it is realistic (the animation/plan will show anything is possible, it it's the provider that must determine if it is realistic).
Additional technology: I have a 3D dental radiography machine that gives me a 3D x-ray. This is important to determine when and how much expansion is permitted. If you exceed this amount the teeth will be pushed out of the bone causing relapse and an unhealthy situation.
In summary I would say that while your dentist can take an impression and get back trays from Invisalign, your experience and thus results will be different from the orthodontist driven treatment.
Tradition, Technology and Experience - Dr. Guthrie P. Carr Interview
June 29, 2017
I know you market your practice with the tagline "Tradition, Technology and Experience'. Tell me about that?
Well the tradition portion refers to my families' heritage as dentists in Greater Lafayette. We have over 100 years of continuous practice! If your family is from greater Lafayette, there is a good chance that I, my father, my uncle or my grandfather has treated someone in your family I take that tradition very seriously in our relationships with our patients. We value the trust the community has placed in our family over the past 100 years. Technology refers to the changes that are available to let orthodontist improve the patient experience. Not every orthodontic practice embraces new technology.
Why is that?
Technology can be very expensive, it can disrupt the rhythm of office workflows and it takes time to learn and master. I have invested in newer technologies that provide better information for diagnosis and treatment. This allows for shorter more comfortable treatment and improved results.
Tell about these technologies?
Firstly, our ultra-low dose ICAT 3D scanner is amazing. It allows me to get a 3D scan of a patient with less exposure than a digital panorex which is the most common orthodontic X-ray. It is not uncommon for me to find information that was not seen on a previous traditional X-ray. I can sublimit this ultra-low dose scan to a third party who will turn it into a dynamic model. This is useful in pretreatment simulations for early treatment expansion, surgery cases, cases that might need restorations or implants when the orthodontic part of the treatment is finished. It is a great learning tool for me and a great communication tool for the patient and their dentist. We also offer digital video scanning that replaces traditional impressions. This allows us to send information digitally to labs we work with like Invisalign and Suresmile.
You offer Invisalign? Tell me about that?
When Invisalign first was introduced, I did not offer it because I did not think the product could deliver on expectations, recently Invisalign has made a lot progress in their implementation of new technologies. I am now confident that Invisalign is a great choice for a variety of problems. I have spent a lot of time in continuing education learning the nuances of their technology and how to best apply it for each individual case.
What is Suresmile?
Suresmile is a fantastic technology that allows me to use the 3D scans we take and create a dynamic model of my patients. I can see their teeth, roots, bone, and the braces. I can even link their model to their smile photo. This allows me to simulate the desired final result with more information than is available in conventional orthodontic treatment. From this plan I prescribe custom wires that are bent robotically for to maximize their accuracy. These custom wires allow me to make the simulations come true. After I simulate the final result I can design the final smile using the photo linked to the model. This is very powerful because often the smile is why our patients come to us, the bite and the function is what orthodontists are focused on. With Suresmile I can optimize both. Oh yeah, it also shortens treatment. Patients love that.
What about the experience?
As an orthodontic specialist I have two years of additional education beyond dental school focused solely orthodontic diagnosis and treatment. I have been in practice for over 25 years. I am actively involved in my professional societies and meetings to learn both the science and the technologies that effect our diagnosis and treatment planning.
What else would you tell someone about your orthodontic practice?
I have a wonderful staff who are fun and talented and really engaged with our patients and their families in the office. They really make the office environment a great place. We love our patients and I think our patients would say it shows.
Read the full interview: Clicking Here
We are located in University Square at 500 Sagamore Parkway West in WL. from crew carwash and Dog & Suds. Ph: 765.497.6453
WWW.carrortho.com, we are on Facebook, staff@carrortho.com
Helping Patients Achieve Their Goals is Our Mission!
September 5, 2016
At the end of the day, our real reward is who we helped.
Orthodontics can change lives, particularly in children who gain confidence and smile more after their treatment is complete. Our greatest compliment is the referral of family and friends from our patients. Many patients have chosen to reward us with 5 star reviews.
We are gratified by our patient's referrals and their kind words.
Below are some recent comments posted by our patients:
Lafayette, IN | Aug 11, 2016

My daughter had a great experience at Dr. Carr's office. She loved everyone there and was always treated kindly and with respect. We never had to wait for any of her appointments~ they were always ready for her! Dr. Carr always explained things thoroughly and made sure we understood different options that were available.
-Julia in Lafayette, IN | Apr 06, 2016

Dr. Carr is not only an extremely knowledgeable orthodontist but one that also develops relationships with his patients that make their visits pleasant and enjoyable.
-Jill S.  in Lafayette, Indiana | May 01, 2016

I had a wonderful experience my smile is beautiful Dr. Carr and his staff was very friendly and did a wonderful job on my teeth! Thank you everyone!
-Sarah W in West Lafayette, IN | May 18, 2016

I have sent both my kids to Dr. Carr for braces and had excellent results. Both went through his Sure Smile system and were done in 14-15 months.
Lafayette, IN | Jul 027, 2016

The level of care is excellent. The saying you get what you pay for is confirmed in this situation. Your staff is always so polite. I find it refreshing to see an office full of women get along and handle themselves so comfortably with one another. Sara is always a joy to be around!!! And today I met a lady who probably handled my impressions. It says a lot about Dr Carr's character that 40+ years later she is still in the same spot doing the same thing!
Lafayette, IN | Jul 27, 2016

My daughter feels comfortable enough to leave me in the waiting room while she has her procedures and check ups. The staff is friendly, professional, and helpful, and I feel good about the investment we've made in our daughter's health!
-Susan Z in West Lafayette, IN | Nov 11, 2015

Dr Carr and his entire staff were very professional, very prompt and very informative at each appointment. My sons teeth turned out better than we could have ever imagined. Dr Carr came very highly recommended to us by our dentist and I would definitely recommend Dr Carr to friends and family.
-Ann S in Lafayette, IN | Dec 08, 2015

Dr. Carr's office is very organized! Will had a great experience with his braces and they were removed several months early because we used the Sure Smile system. Thank you to Dr. Carr and all of the staff who work there.
Lafayette, IN | Jul 01, 2016

I recommend Dr. Carr! Dr. Carr and his staff are upbeat and positive and make your visit as smooth as they can. My child loves going in for her checkups and talking to the staff!
You can read more at:
https://www.healthgrades.com/dentist/dr-guthrie-carr-xs39m
Pediatric Airway Diagnosis and Treatment
June 19, 2016
Does your child have trouble in school? Do they snore?
Many bright children experiencing behavioral problems and difficulty in school may have sleep disorders caused by airway issues. Only a sleep doctor can diagnose problems such as pediatric sleep apnea, but when the airway on a child is small it can result in sleep apnea and poor sleep. The airway size can often be improved with expansion of the dental arches allowing the tongue to posture forward and open the airway in the pharynx and improve sleep.
Dr. Carr's ultra low dose 3D scanner will allow him to visualize many hidden problems including an airway analysis in just seconds. Combining this technology with Dr. Carr's 25 years of experience you will know if your child needs early intervention or can wait until adolescence for a single treatment with braces.
The American Association of Orthodontists recommends that every child have their first orthodontic exam by age 7. Our ultra low dose 3D scanner allows us to do an airway analysis for your child  in conjunction with our examination.
Digital Orthodontics is Revolutionizing Diagnosis and Treatment
May 14, 2016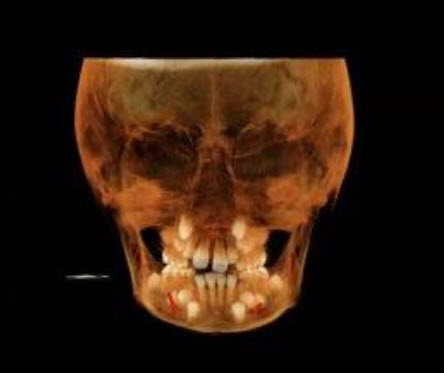 Over the past three years a quiet revolution of digital technology has been changing the way orthodontists diagnose and treat orthodontic patients.
ICAT flex is an ultra-low dose three dimensional dental scan. I am able to obtain a 3D image of a patient with less radiation than a single digital panorex radiograph. Often, I can get the image I need with the same exposure that comes from bitewing films (the ones you bite on and get every six months at the dentist). This 3D image offers me insights and views that were previously unobtainable.
Suresmile is an amazing technology that combines a low dose 3D dental scan with a 3D intraoral video (in the mouth) of the teeth. I get back a dynamic model of the patient's jaws, teeth, roots and facial photo. This model allows me to design and simulate the final result including smile design. I can move each individual tooth to its desired final position. When I have the plan finished (all of the teeth positioned where I want them), a computer algorithm calculates the complex bends required to achieve the goal and then soft memory shape wires are bent by a robot to micron precision to achieve these goals. This technology not only speeds up your treatment, but offers more precise results. I am constantly impressed with the additional information I learn about each patient's case when I am customizing their treatment plan. Suresmile allows me to offer my patients treatment that was not possible before using traditional orthodontics.
Anatamodel is another product that lets me use my 3D scan to model complex problems before I make treatment decisions. It is a fantastic communication tool for patients, parents, and fellow dentists.
3D digital intraoral scanner. Our intraoral scanner takes a 3D video of your teeth (like a digital impression) with superb accuracy. This data is combined with our 3D scan in suresmile to obtain the most accurate results. It can also be used to make orthodontic appliances.
Welcome to Our Blog
May 10, 2016
Thank you for taking the time to visit our blog. Please check back often for updates on fun and exciting events happening at our office, important and interesting information about our orthodontics, and the latest news about our practice.
We hope this will be a valuable resource for our patients, their families, and friends!
Contact
Lafayette
4900 Old US 231

Lafayette, IN 47909

West Lafayette IN 47906

765-497-6453

Tuesdays

8-12pm & 1-5pm




Summer Hours

Thursdays

8-2:30pm
West Lafayette
257 Sagamore Parkway West Suite A

West Lafayette IN 47906

765-497-6453

Mondays & Wednesdays

8-12pm & 1-5pm
Request a Virtual Smile Consultation with Dr. Carr
We want to make it easy for you to get the smile you've been wanting.